Because it's Friday and there's no better day to hop around the internet finding cool things in hiring/technology to share.
Favorite new job how-to – How to Get a Job In Deep Learning
The article, How to Get a Job In Deep Learning takes us deeeeeeeep into the trendiest job buzzword since Big Data. Deep Learning is basically the technology behind handwriting and facial recognition, and, well anything you think could never be humanly possible, it is making it happen. If you would like to wrap your head around Deep Learning, this article makes it easy while explaining how high motivation and solid engineering skills are close to all you need to land a job in it.
Favorite hiring secret– Here's Google's Secret to Hiring the Best People
Although this excerpt from Laszlo Bock's book Work Rules, is a little more than a year old, we just came across it, and we still decided it was well worth sharing. You simply cannot learn enough from the hiring practices of the biggest companies in the world, and this Google guy (Senior Vice President of People Operations at Google, Inc.) happens to be a great storyteller on top of it. Read on, you'll see.
Favorite advice – 3 Tips for Avoiding Political Discussions at Work
If we didn't toss one of our own articles in here, what kind of blogging masterminds would we be? This one though, is actually really relevant and could be helpful in the next, oh, month or so. You're welcome.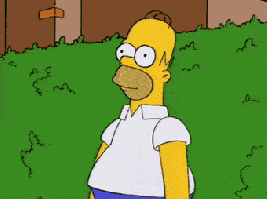 Favorite video – Helen Fisher: Technology hasn't changed love. Here's why
Anthropologist Helen Fisher teaches us that even in a world where emojis replace real, face-to-face conversations, love still conquers all. She has been the Chief Scientific Adviser to Match.com for 11 years and explains that dating sites (she calls them introducing sites) are really just new ways to meet, not new ways to love. Once you get post introduction and move on to the dating part, it's just good old fashioned love that we fall back to. If you are a technology expert trying to out-algorithm the dating algorithm, she explains, you are wasting your time because at the end of the day, our brain is the key to our next relationship's success.

Have a favorite article to share? Share it using the hashtag #KMFridayFavorites