To say that this has been an unusual time for many of us would be an understatement. For most, the thought of social distancing, much less sheltering in place was a foreign one just four or five weeks ago. But we've adjusted and adapted together as a country and even as a global community. Perhaps the most incredible thing to see during the COVID-19 Pandemic has been how we as a community have found ways to support one another. So on today's edition of Friday Favorites, we want to celebrate those acts of kindness and compassion and the stories that have made us smile during this time.
Dog Delivers Groceries to Neighbor in Need During Coronavirus Quarantine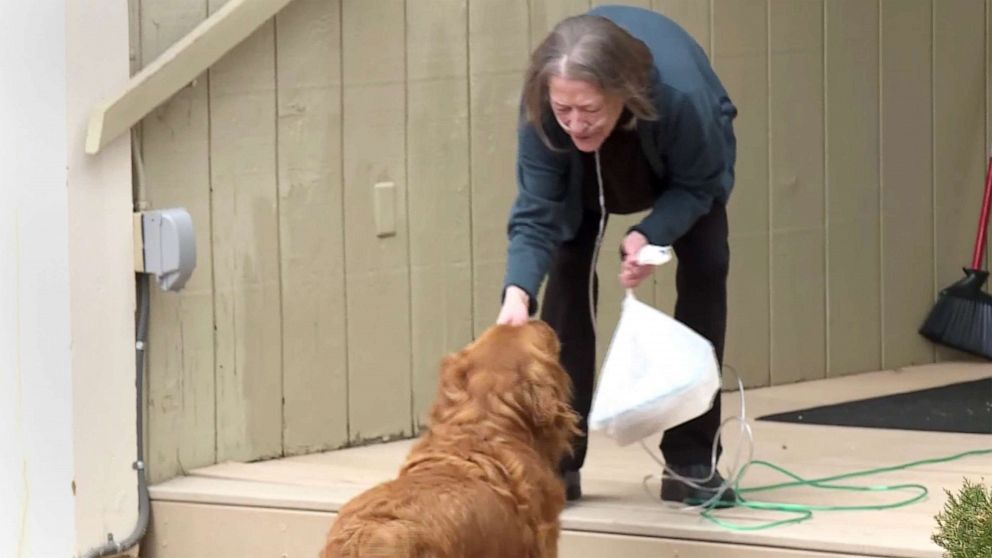 In Manitou Springs, Colorado lives a special golden retriever named Sundance. Sunny, as he is nicknamed, and his fur-mama Karen Evelth have been getting and delivering groceries to their 65-year-old neighbor Renee Hellman during this crisis. However, since Hellman has chronic obstructive pulmonary disease (COPD) she is at especially high risk for severe complications were she to contract COVID-19. To help limit human contact, Sunny plays delivery boy, trotting Hellman's door with her groceries in a bag in his mouth.
A Georgia Bar Owner Removed Bills Stapled to the Walls to Give to Her Unemployed Staff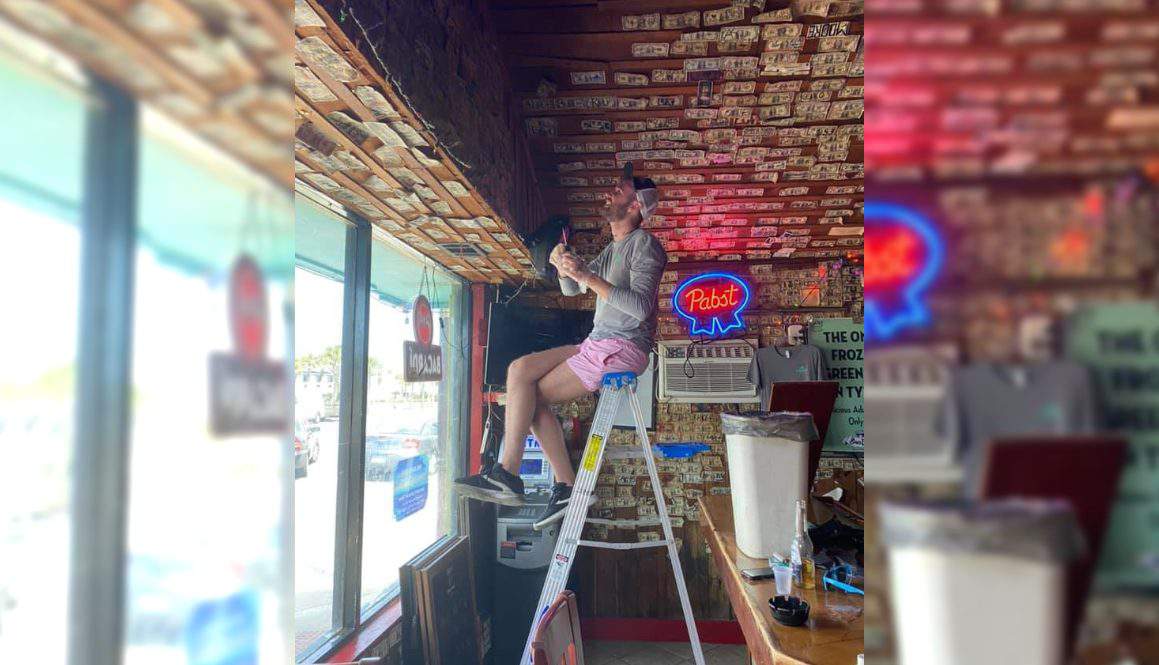 The Sand Bar, located in Tybee Island, Georgia was a buzzing local watering hole just a few weeks ago. Constantly filled with local musicians and chatting guests, it was a popular spot. As with many bars and restaurants around the country, when stay at home orders were issued, they had to close.  And while owner Jennifer Knox, who worked as a bartender at the Sand Bar for seven years before becoming an owner, contemplated how to keep her business alive but also how to support her employees she looked around the room and saw her answer. When guests would come to visit the island bar they would often write on a dollar bill and staple it to the walls or ceiling as a way to leave their mark on the island. So with nothing but time on her side, she committed the next three and half-days to removing the bills and then another week and half to get them cleaned off and counted, ultimately totaling $3714. The local community hearing of this chipped in and brought the total to $4,104 which Knox was then able to distribute to four bartenders and two musicians. Knox is continuing to collect donations to give to others in the small island's service industry.
This Runner Just Did a Half Marathon for Charity on His Balcony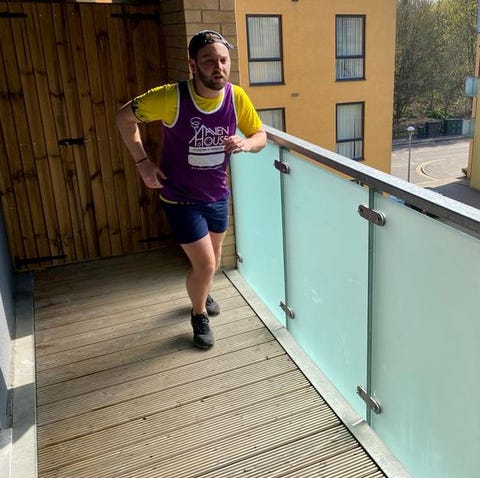 The London Landmarks Half Marathon is a popular favorite, taking runners past places like Big Ben, St. Pauls Cathedral and starting in Leicester Square. Like thousands of other runners, Sam Hustler was due to take place in the March 29th race before it was postponed due to the coronavirus pandemic. Hustler had been self-isolating for about a week since his girlfriend had developed and fever and cough, so while organizers suggested participants take part in their virtual Local Landmark challenge on their own, Hustler decided to create his own challenge from the confines of his home. Using his three-meter balcony, Hustler did 5,500 laps of the same space to cover the full 13.1 mile distance. The whole "half-marathon" took Hustler three hours and 42 minutes. His efforts allowed him to raise three times his original goal for Haven House, a children's hospice in Essex.
Restaurant Flooded With Business After Launching an 'Adopt a Doc or Nurse' Catering Service
Palo Alto, California restaurant, Tootsie's, like many establishments, was faced with the decision to stay open or close their doors during the coronavirus outbreak. They decided to stay open, mostly due to their proximity to the local hospital and to support the staff there. With this in mind, owner Rocco Scordella rolled out a "Adopt a Doctor or Nurse" program, allowing community members to sponsor meals for those on the front lines of the pandemic. Since launching the program, the community has given over 2,000 meals to hospital workers with 750 requests alone. And while supporting the hospital staff has been an obvious upside to all of this, the increase in business also meant being able to rehire staff who had been laid off at the start of the pandemic to support these orders.